Top soccer deserves the best lighting. The European soccer championship was kicked off on June 10 in the French national stadium with the opening match being France versus Romania, and the floodlights will be provided by Osram. 477 rotationally symmetric projectors will create optimum visual conditions for both athletes and spectators. As well as the stadium in Paris Osram has also equipped the stadiums in Lille and Marseille with state-of-the-art lighting technology. "We've been presenting the world's largest sports arenas with the best light for decades. As a complete solution provider we're able to illuminate everything from a single source, ranging from parking lots, stadium facades and access routes to indoor spaces and the playing field itself," stated Eladia Pulido, Head of the Osram Lighting Solutions business division.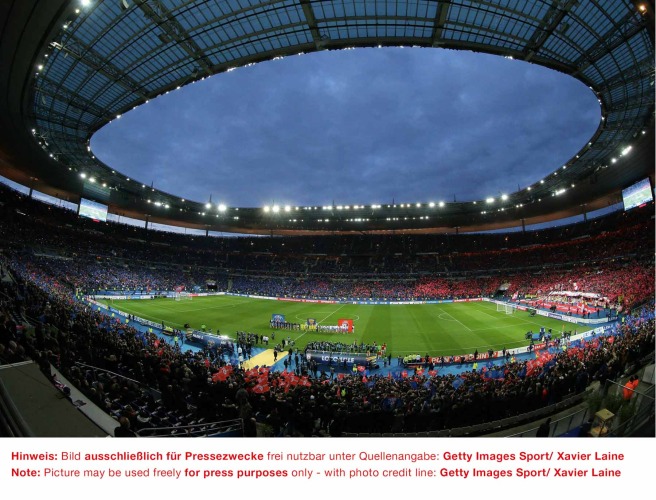 Up to 447 projectors from Osram lit up the European soccer championship match. (All photos courtesy of Osram)

With a capacity of more than 81,000 spectators, the French national stadium is the largest stadium of this year's host country. A total of seven matches will take place at the location for the European soccer championship, including not just the opening game but also the final on 10. July 2016. The new floodlight installation for the stadium was sourced from Osram. The system consists of 477 SiCompact R3 luminaires, enables brilliant and high-definition quality pictures that even top the standards required by the international football association regarding lighting quality on the playing field.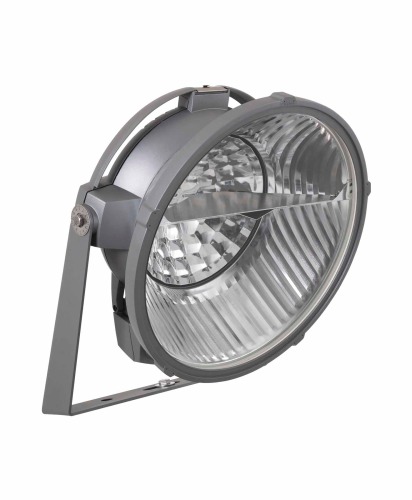 Nearly 500 R3 projectors were used to create visual conditions at the site.

The soccer stadium in Marseille, the second-largest stadium in France, was expanded in capacity to 67,000 seats for the European championships. The specification for lighting consisted of creating an impressive appearance for the sports location on the outside, thereby establishing atmosphere and emotion. This has been achieved thanks to the dynamically playable light installation from Traxon installed to the undulating facade and roof construction. The system enables colour chases with smooth transitions as well as special effects such as stroboscopic lighting when a goal has been scored. In addition to facade lighting, the floodlighting system was also sourced from Osram.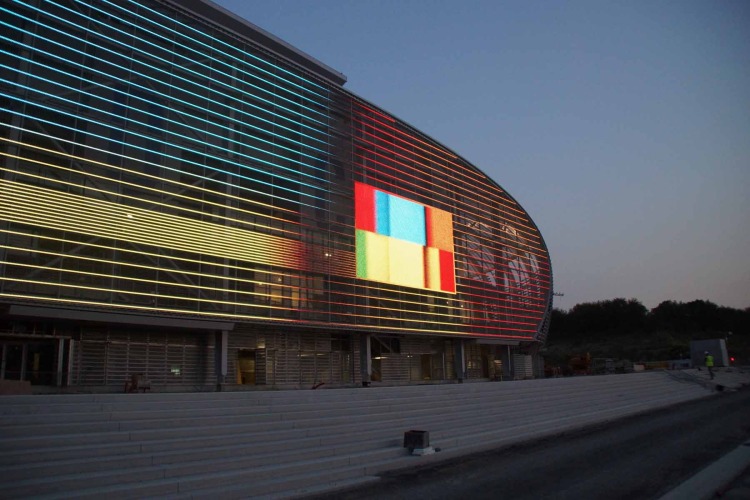 The facade lighting uses semi-transparent Traxon media lighting.

The stadium in Lille also puts its trust in lighting technology from Osram, and a real eye-catcher is the semi-transparent Traxon media facade. A combination of honeycombed steel mesh and individually controllable LEDs transforms the facade into a giant, transparent screen for displaying images and films with vivacious colours.